Our main focus at est.28 is to deliver an amazing training experience while helping our members reach personal fitness goals during the process. With a combination of dedicated coaches, smart programming and the energy of our members, you will always leave our classes feeling energised with a sense of achievement.
At est.28 we push our fellow members out of their comfort zones learning new movements and then incorporating them into our metabolic conditioning sessions. And everyone that comes through our door is treated like a best friend and an athlete as you will be pushed to help achieve your best.
We Sweat
Through each and every workout together
Our Coaches
Emmett Murtagh

Emmett is an extremely passionate coach who wants nothing but the best for each and every member that comes through the door at est.28. Emmett has a background in Strength and Conditioning & Sports Science.

What makes my job worth while is watching his members hit personal bests watching them transform both physically and mentally. I love to see people hit barriers during workouts and kick them down. What makes me tick is that high 5 with our members at the end of each and every class knowing they give it their best shot.

Michael Smith

Michael's passion lies within the development of our members movement patterns and skills in functional training to get stronger and stay injury free while developing themselves as a recreational athlete and bringing out the best in people. He Works closely with developing people level of gymnastics and Barbell movement. Michael has a background in strength and conditioning and has competed across the UK Ireland and Europe as a CrossFit athlete finishing 21 st fittest man in Europe central after the 2018 CrossFit open.

My passion lies within people and helping our members build a long term relationship with their fitness; I also love seeing the encouragement our members show for one and other during each workout as they push through each class together.

Kevin Hughes

Kevin is one of our passionate coaches with several years' experience teaching as a level 1 CrossFit coach. He has a particular interest in the development in the gymnastics elements related to our style of training and is the go to guy for hints and tips to get those handstand press ups and bar muscle ups.

I am a level 1 Crossfit coach with 2 years coaching experience. I coach in Crossfit Newry where I am a member almost 5 years. I also like Metcon and gymnastics. However I'm afraid I was at the shallow end of the dream pool when it comes to brute strength. I've played Gaelic football most of my life and I love how Crossfit brings the competitive and team side out in me.

Brendan Murchan

One of our newest coaching staff, this guy has a serious passion for what we do at est.28 and is brilliant at breaking down complex lifts into the simplest of terms to teach our members correct technique and form. Brendan has a background in Rugby, Gaelic football and weightlifting. After discovering CrossFit in 2016 he has recently devoted his time to competing as a CrossFit athlete with some early success in local competitions.

In 2016 I discovered Crossfit – since then I have developed a passion for the sport, particularly enjoying Olympic lifting and gymnastics. I now compete and won my first competition in early 2018. I really enjoy teaching our members new skills, pushing them to their limits and helping them reach their goals.

Ronnie O'Connor

Ronnie is our 'Muscle' being the strongest out of our coaching team Ronnie specialises in the Olympic lifts and strength-based training with tonnes of knowledge to share. He also has several years' experience teaching as a level 1 Crossfit coach and is particularly good at reinforcing good lifting mechanics with our novice members.

I am a dedicated coach with over 4 years experience as a level 1 Crossfit coach. I specialise Olympic lifts – Snatch and Clean & Jerk. I feel that I have a great ability in teaching the correct movements to all levels from beginners up to advanced.I strive to introduce new ways of training and firing up to every session to make things interesting from start to finish.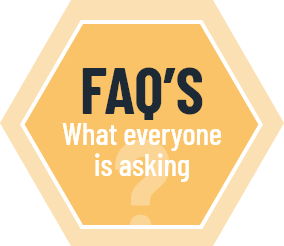 Does your gym have changing facilities?

Yes our gym is fully equipped with both male and female changing rooms with showers available.
Do your gym do personal training?

Yes. We have 3 highly qualified personal trainers on site who have a strength and conditioning background.
Does your gym have a disabled toilet?

Yes. Our gym has toilet access for users with disabilities.
What type of cardio equipment does your gym have?

Our gym has 6 Concept2 Rowers, 6 Concept2 SkiERGs and 6 Assault Bikes.